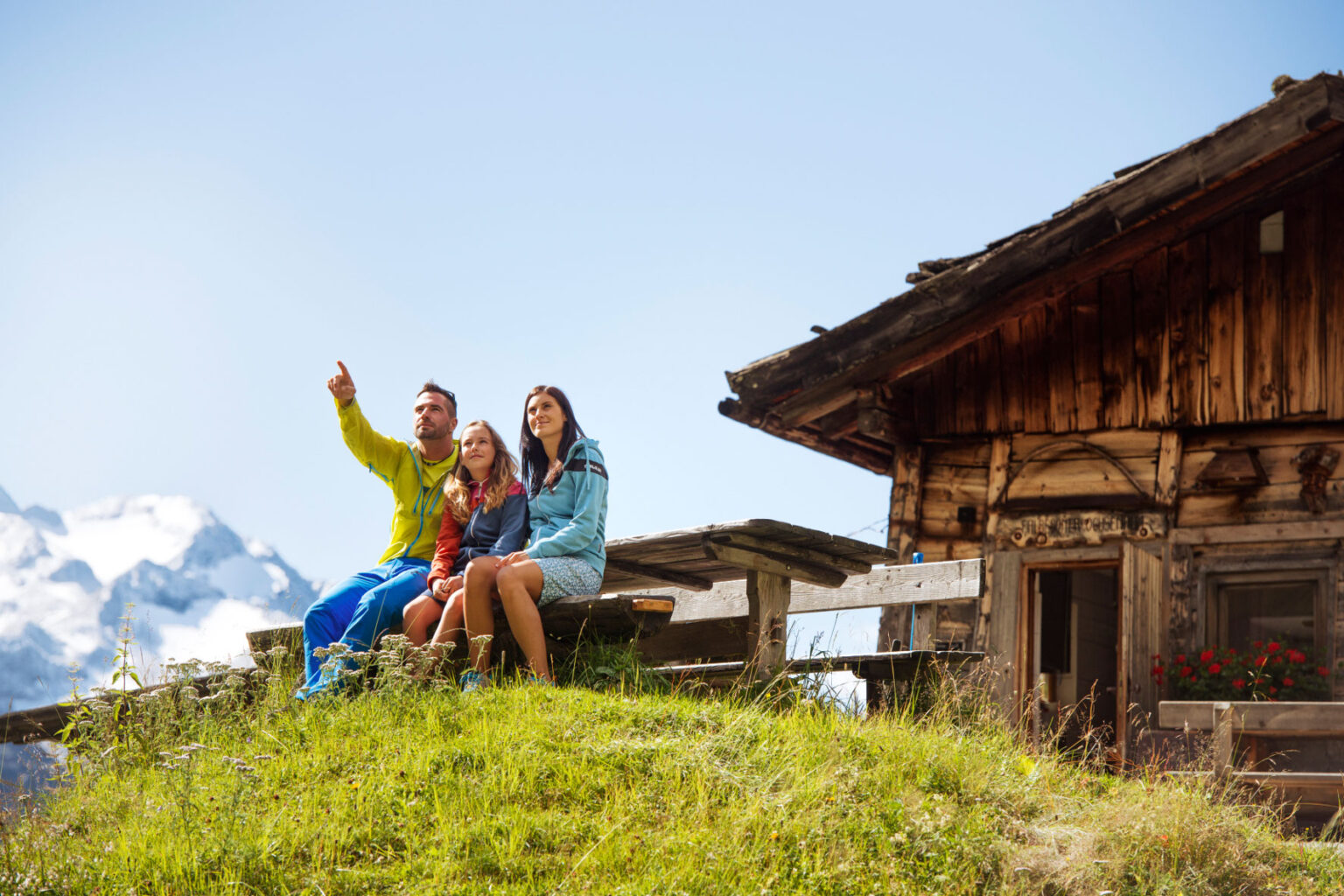 Nature awakening and active adventures
Spring in the Stubai Valley is a magical time when nature awakens from its winter slumber and covers the region in a sea of color. The mild temperatures invite you to enjoy the fresh air and explore the diverse region. Whether you prefer hiking along the still snow-covered alpine meadows, paragliding at lofty heights, or enjoying regional delicacies on our sun terrace, spring promises unforgettable experiences that stimulate all senses.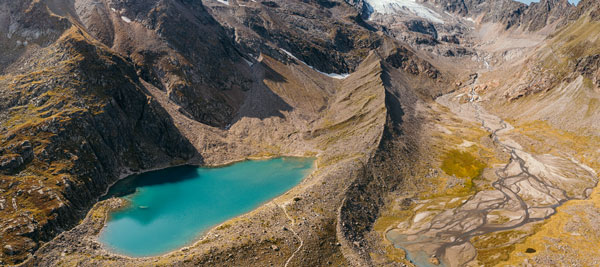 The true natural gems of the Stubai Valley are our beautiful mountain lakes. Gently embedded in the barren landscape, they lure you to lofty heights. But we guarantee that the climb is worth it.
Awaken to new running adventures with spring in the Stubai Valley! The mild temperatures and melting snow pave the way for a fascinating trail running world. Explore the blooming meadows on the Schlickeralm run or try out the challenging Gloatsteig trail.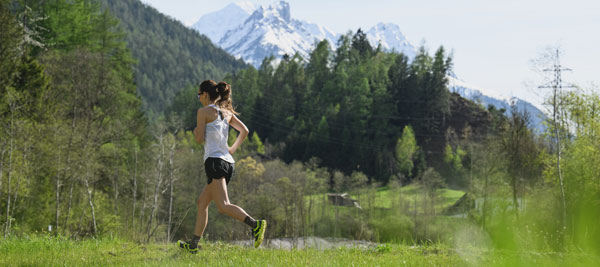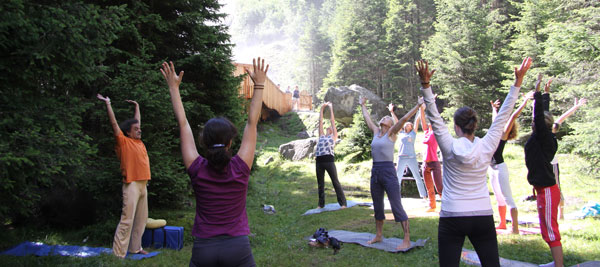 Unite body and mind in the Stubai Valley with refreshing yoga in the midst of nature. Leave the stress of everyday life behind and experience the peace and serenity that this magical time of year offers. Take a deep breath and enjoy the relaxing atmosphere of the Tyrolean Alps as you search for inner harmony.
Experience pure adventure at the Fulpmes Adventure Park! This exciting park offers a wealth of activities for the whole family. Climb through the treetops, whizz down zip lines, or tackle exciting courses. The Fulpmes Adventure Park promises thrills, fun, and unforgettable moments.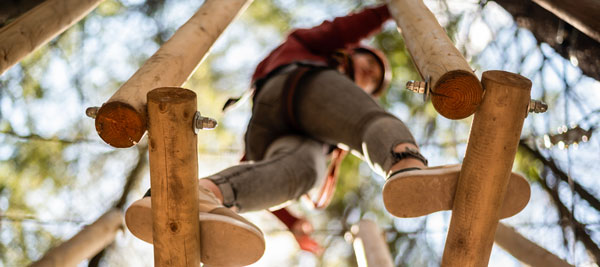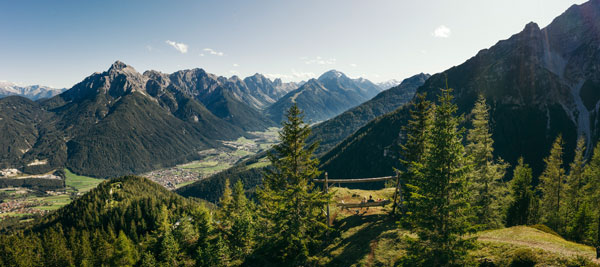 THEME TRAIL—CONTEMPLATION TRAIL
Immerse yourself in the silence and tranquility of the contemplation trail, perfect for the time of year when everything is in bloom. This spiritual path invites you to leave the hustle and bustle of everyday life behind and focus on inner contemplation. Stroll through the picturesque nature, meditate in contemplative places, and feel the power of the mountain landscape.
Fun and adventure for kids
Spend an unforgettable family vacation in the picturesque Stubai Valley! Our hotel is the perfect starting point for eventful days in the midst of breathtaking Tyrolean nature. We offer fun and adventure for the whole family, with countless activities and excursions for children of all ages. Enjoy hikes together along the clear mountain streams and experience exciting days on the tree house trail (Baumhausweg) or forest animal trail (Waldtierweg).
With us in the Stubai Valley, your family vacation will be an unforgettable adventure that will delight young and old alike!
We want you and your children to feel completely at ease with us and benefit from all the amenities of our hotel in the Stubai Valley.
We grant the following discounts for children accompanying at least two full-paying adults in the same room:
– 0–3 years: 100% discount
– 4–5 years: 80% discount
– 6–10 years: 60% discount
– 11–14 years: 30% discount
– 15–17 years: 10% discount
Free amenities for babies/toddlers:
– Crib
– High chair
– Changing mat
– Diaper pail
– Kettle