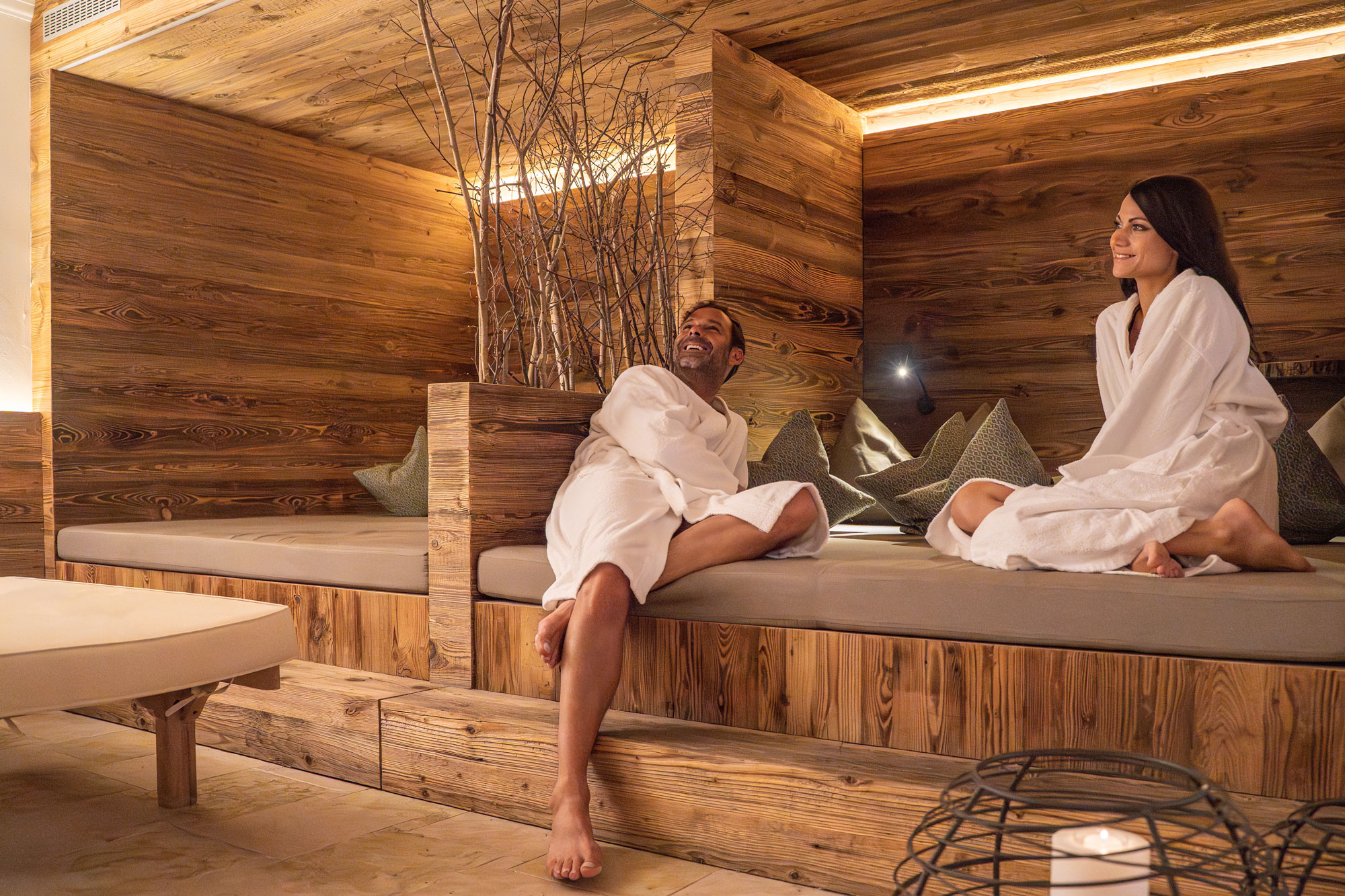 In our Vitalwelt (Vitality World), you will find a harmonious balance between relaxation and activity. Enjoy the oasis of tranquility and experience relaxing moments for body, mind, and soul.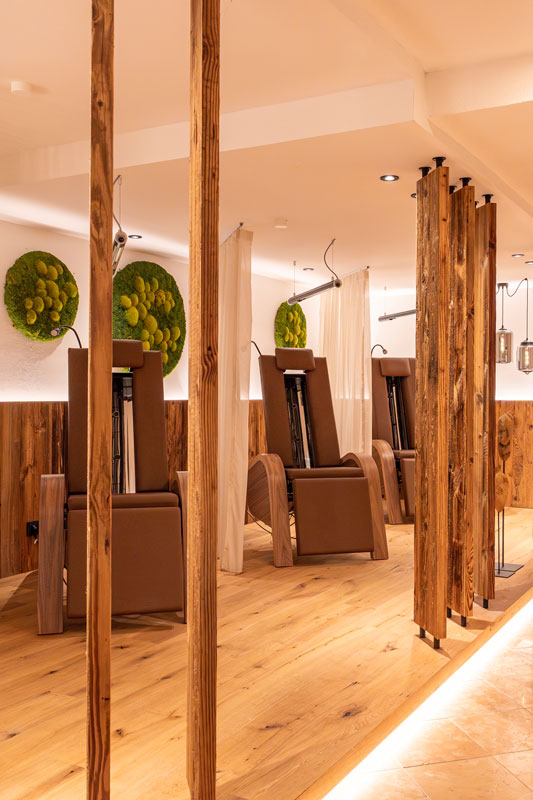 The soothing steam cleanses your skin, clears your airways, and ensures deep relaxation.
Experience the cozy warmth of the parlor sauna and let all your tensions gently melt away.
Immerse yourself in the revitalizing atmosphere of the bio-sauna and let yourself be pampered by the heat's healing effects.
Our Ergo-Relax-Lounge offers you the unique opportunity to enjoy infrared heat on a wonderfully relaxing lounger. Both the back and foot sections are electrically adjustable for maximum comfort.
Huge garden with sunbathing area
Relax in our hotel garden and soak up the natural tranquility of the picturesque surroundings.
With "LifeFitness" equipment such as elliptical machines, treadmills, and exercise bikes, you can get a really good workout.
Cosmetic and massage room