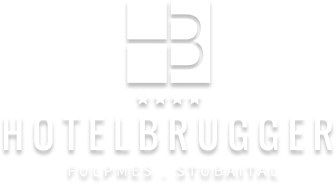 than a vacation in the Stubai Valley?
Arrive. Disconnect and let go. Enjoy
Welcome to Hotel Brugger in Fulpmes. Welcome to our "home." After all, home is where the heart is and where you feel welcome. We want to offer you a home away from home. In the heart of Tyrol, in the beautiful Stubai Valley.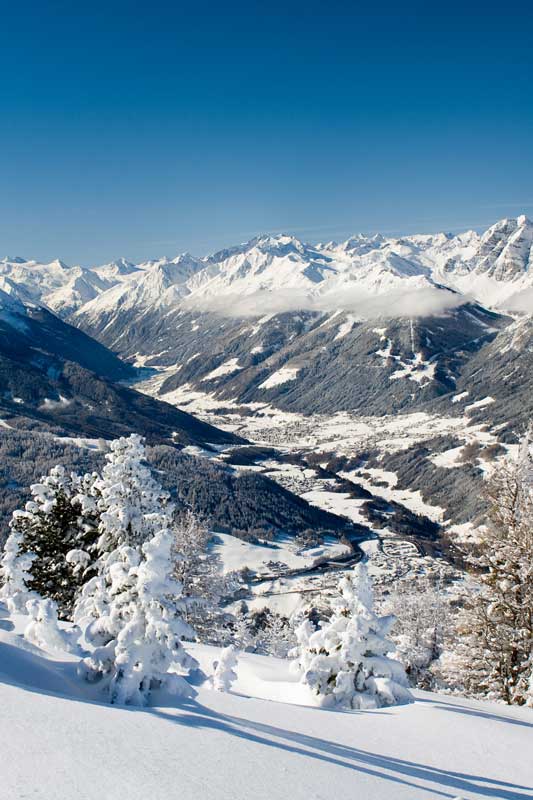 Hotel Brugger is a family business with heart and soul. It is extraordinary and genuine. Our hotel has evolved over the years and is constantly changing.
However, one thing has never changed: our passion for being hosts. We look forward to making our "home" your new favorite place.
The Bacher family and the entire Brugger team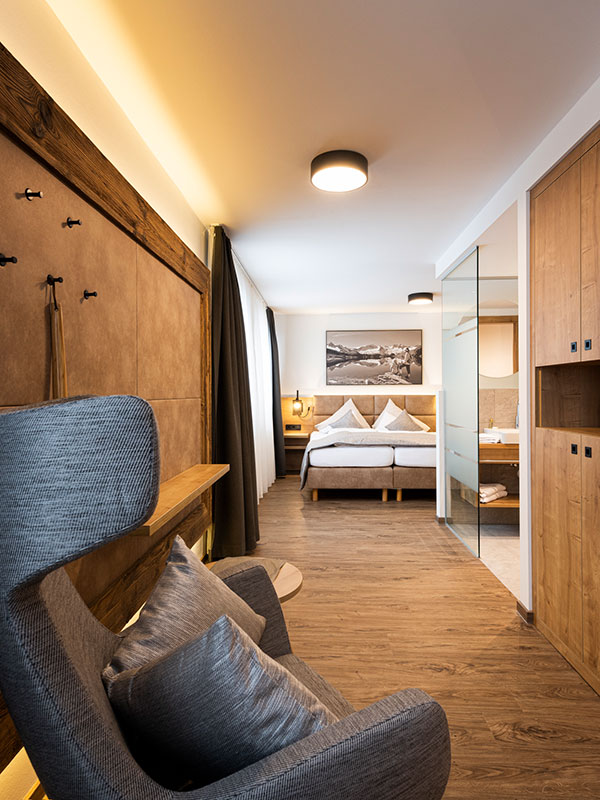 We want to give you space. Space to feel at home, relax, and experience. Our diverse rooms await you with charm and character. Choose your retreat in the heart of the Stubai Valley.
The indulgence half-board package at Hotel Brugger is exceptional and, above all, genuine. The exquisite quality will excite your taste buds. With passion and utmost care, we wholeheartedly prepare delicious dishes using regional products, and the sustainable use of our resources is particularly important to us.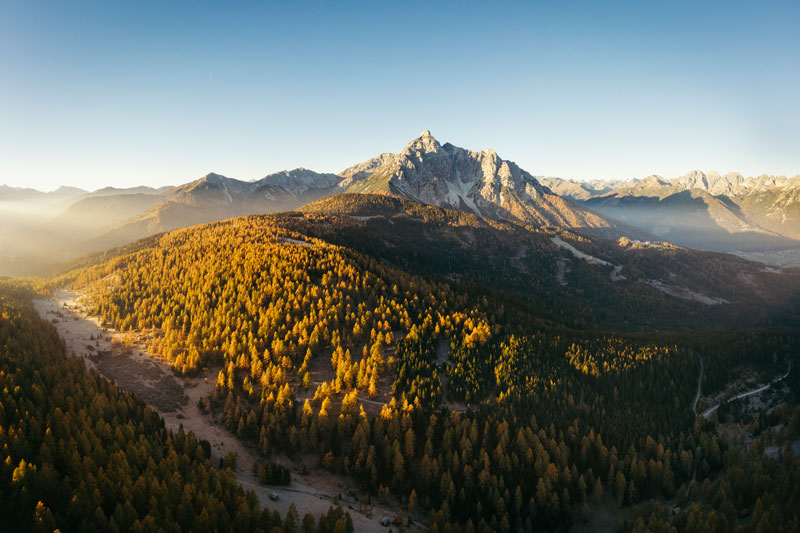 The most beautiful spots on earth
Waterfalls, upland moors, mountain lakes, and flowering meadows—that already sounds relaxing, as if the whole world is standing still for a moment, giving you time to fully enjoy the moment. The natural sites in the Stubai Valley are amazing places where nothing matters but the moment. Especially in autumn, the natural sites are covered in colorful splendor.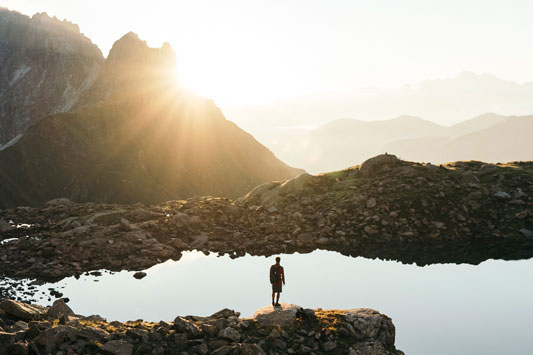 On the trail of true natural gems
In the middle of nowhere. Surrounded by rocky giants. That's where you will find our beautiful mountain lakes. The ascent may sometimes be arduous and challenging, but believe us, the destination is always worth it. The mountain lakes offer a wonderful experience, especially in spring, when the snow slowly melts and the first plants stretch out towards the sun.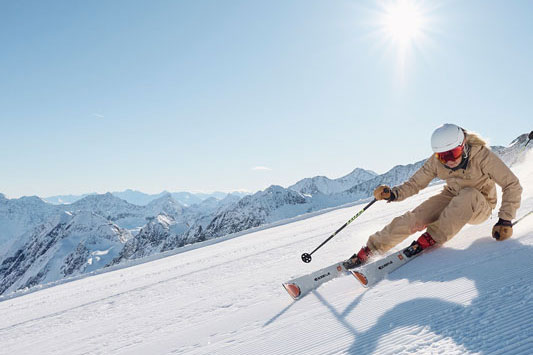 feel right at home in the Stubai Valley
We offer the right amount of skiing fun for every winter sports enthusiast, especially if you use the Stubai Ski Pass, the SKI plus CITY Pass, or the Fulpmes Lift Pass. What are you waiting for? Book your next skiing vacation with us in the Stubai Valley now.
Summer in the Stubai Valley
From majestic peaks to idyllic alpine meadows, our alpine region offers a plethora of adventures and recreational opportunities. Discover endless hiking trails, enjoy breathtaking viewpoints, and experience the warm hospitality of the Tyrolean Alps. Whether you are looking for thrills or relaxation, the Stubai Valley has something for everyone. Immerse yourself in nature and enjoy the diversity of this alpine oasis.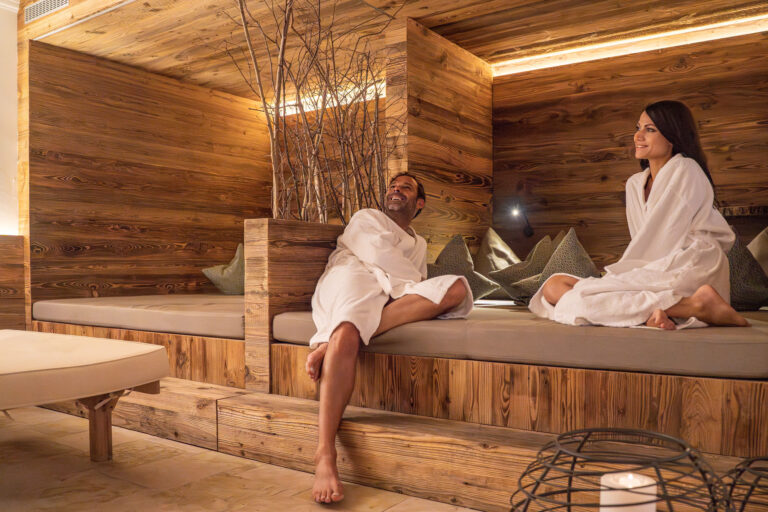 Press the pause button and take time to relax with purpose.
Our wonderful Vitalwelt (Vitality World) with all its special features and loving details will ensure that you can fully unwind. To round off your relaxation experience, you have the opportunity to pamper yourself with a soothing massage.
Discover our exclusive vacation packages and experience a vacation filled with relaxation, adventure, and fun.
Out of love and passion for nature and farming, your host Michael has been running his own sheep farm in our beautiful Stubai Valley for many years with great success.
COMING SOON: In just a few weeks, we will be able to present you with another highlight. The dining room, the buffet and even the bar will be completely redesigned to offer you even more comfort and a feel-good atmosphere.
We are proud and delighted to present the Hotel Brugger to you in a very special light, in the splendor of our newly awarded 4 stars.
Find out what our guests have to say about their time at Hotel Brugger.