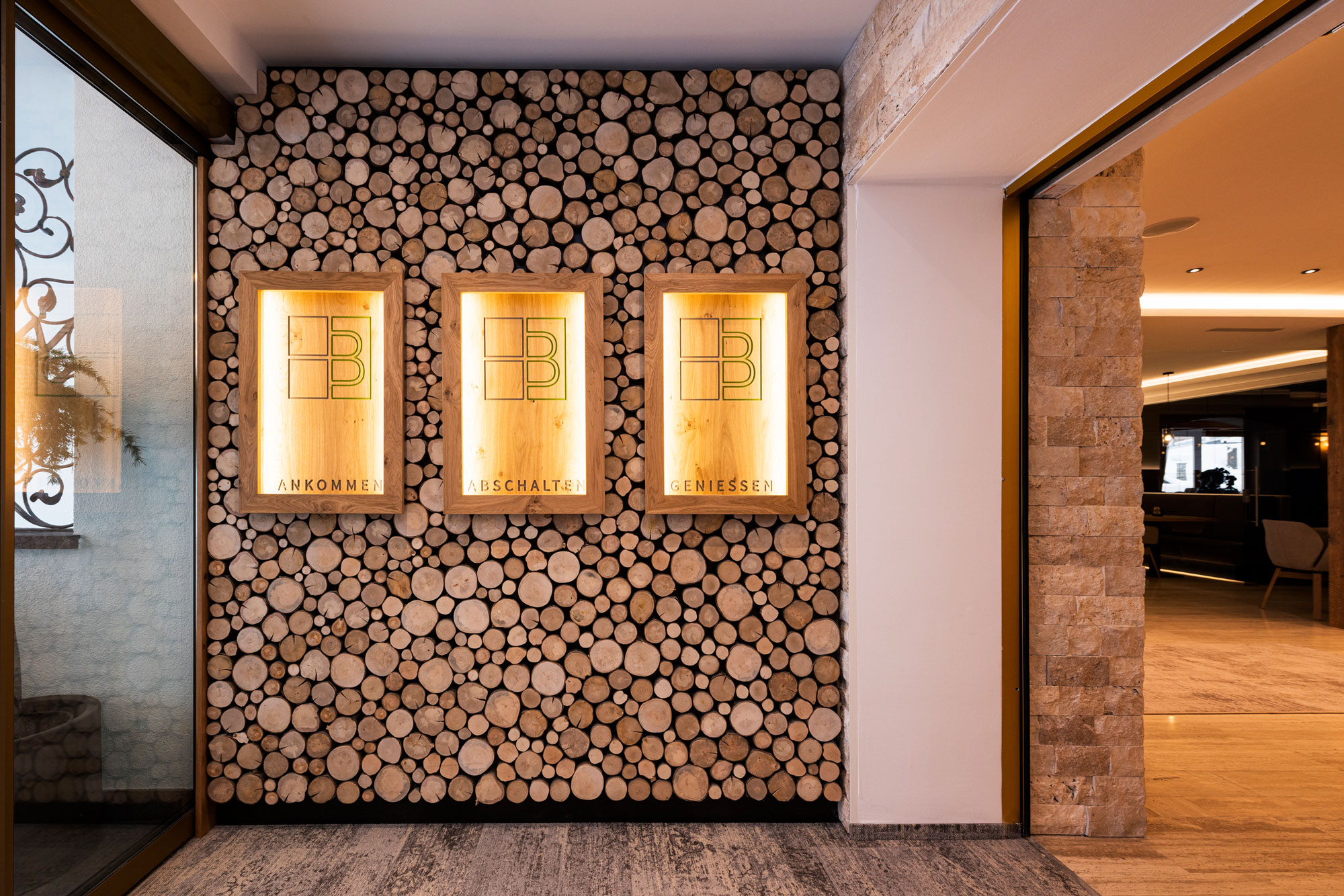 Sporthotel Brugger has a long history dating back to 1976/77, when it was founded by dedicated parents Betty and Otto Bacher. The roots of the hotel go back to the Winter Olympics in Innsbruck, when the hotel with its 18 rooms offered space for around 40 guests.
Helene and Michael Bacher took over the hotel in 1987. A phase of steady growth and progress began under their leadership.
They ventured the first expansion of the hotel to a total of 70 beds. This expansion included the construction of a new dining room and a sauna area and thus marked a milestone for the hotel.
The progress continued. In 2002, they expanded the hotel again, bringing it to a total of 45 rooms. Sporthotel Brugger developed into an established place that offered comfort and hospitality at the highest level.
During intensive renovations and upgrades over the last five years, the entire hotel and all rooms underwent a general overhaul. As part of these renovations, the name of the former Sporthotel Brugger was also changed to Hotel Brugger. All these efforts led to the hotel being recategorized as a four-star hotel, which further highlights the hotel's outstanding standard.
In the fall of 2023, another significant step was taken. The hotel operations were expanded to include the apartment building Brugger. The additional property now offers three modern apartments, providing guests with another attractive accommodation option.
Furthermore, another exciting renovation project began at Hotel Brugger. This includes a redesign of the dining room, an upgrade of the buffet room, and the creation of a new cozy bar.
All of these measures underscore the hotel's commitment to providing the highest level of comfort and state-of-the-art amenities for our guests. With these upgrades, Hotel Brugger will continue to be a place where guests can enjoy a welcoming atmosphere, first-class service, and an unforgettable experience.
Hotel Brugger is and will remain a true family business, with the three daughters Stephanie, Sandra, and Lisa actively involved. Their support and dedication contribute significantly to the successful continuation of the family business and ensure a warm and welcoming atmosphere in the hotel.
"Together we stand for tradition, quality, and innovation. The history of our hotel is a living testimony to the continuous development and commitment of our family to our guests."