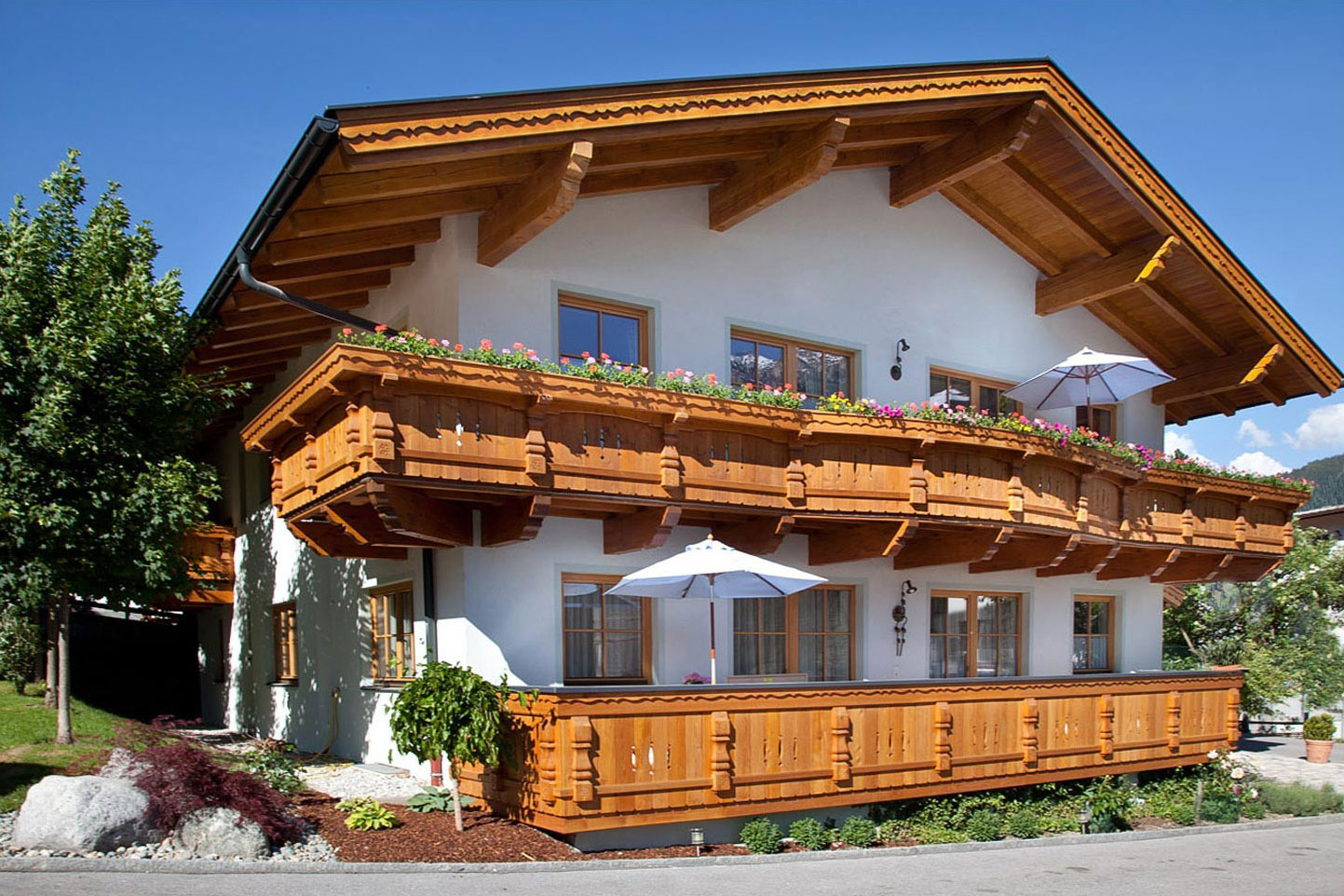 Right next to our Hotel Brugger
Brugger's apartments are located right next to Hotel Brugger, giving you the opportunity to enjoy all the benefits and amenities of our hotel, but with the flexibility of an apartment.
The choice is yours. The best of both worlds: opt for an apartment and enjoy all the inclusive services that Hotel Brugger has to offer. Or you can choose the independent self-catering option and enjoy a vacation that you can tailor 100% to your liking.
Enjoy the freedom and flexibility of an apartment, but with all the amenities of our hotel.
Our offer for complete independence and flexibility on your vacation in the Stubai Valley.
Here you will find all the information you need for a successful stay in Brugger's apartments in the adjacent building.
When can we check in and when do we have to check out?
The vacation apartments are available at 2 p.m. on the day of arrival. On the departure day, we ask you to vacate the apartments by no later than 10 a.m. The check-in takes place in the neighboring Hotel Brugger, from where we will accompany you to your accommodation.
How much is the fee for the final cleaning?
The final cleaning fee is payable once and varies for each vacation apartment.
Are pets allowed in Brugger's vacation apartments?
Yes, pets are also allowed in our vacation apartments. We only ask for your understanding that we charge €20.00 per day and pet (without food) due to the increased cleaning effort.
How much is the local tax?
The local taxes are €2.80 per person per day (kids below the age of 14 are free).
The local tax is expected to increase in 2024.
How do I cancel my reservation?
Up to two months before arrival: no cancellation fee
From two months to one month before arrival: 40% of the total price
From one month to seven days before arrival: 70% of the total price
In the last week (seven days) before arrival: 90% of the total price
In case of early departure or no-show: 100%